This is a magic place that is worth a day trip, Santa Claus 's true home is located in Ornavasso , in Italy at about 30 km from Domodossola. Check the official
website
for additional info
Santa Claus 's house is inside a true pink marble cave, the same where 700 years ago the marble that
was used to build Milan's Gothic cathedral was extracted
.
www.grottadibabbonatale.it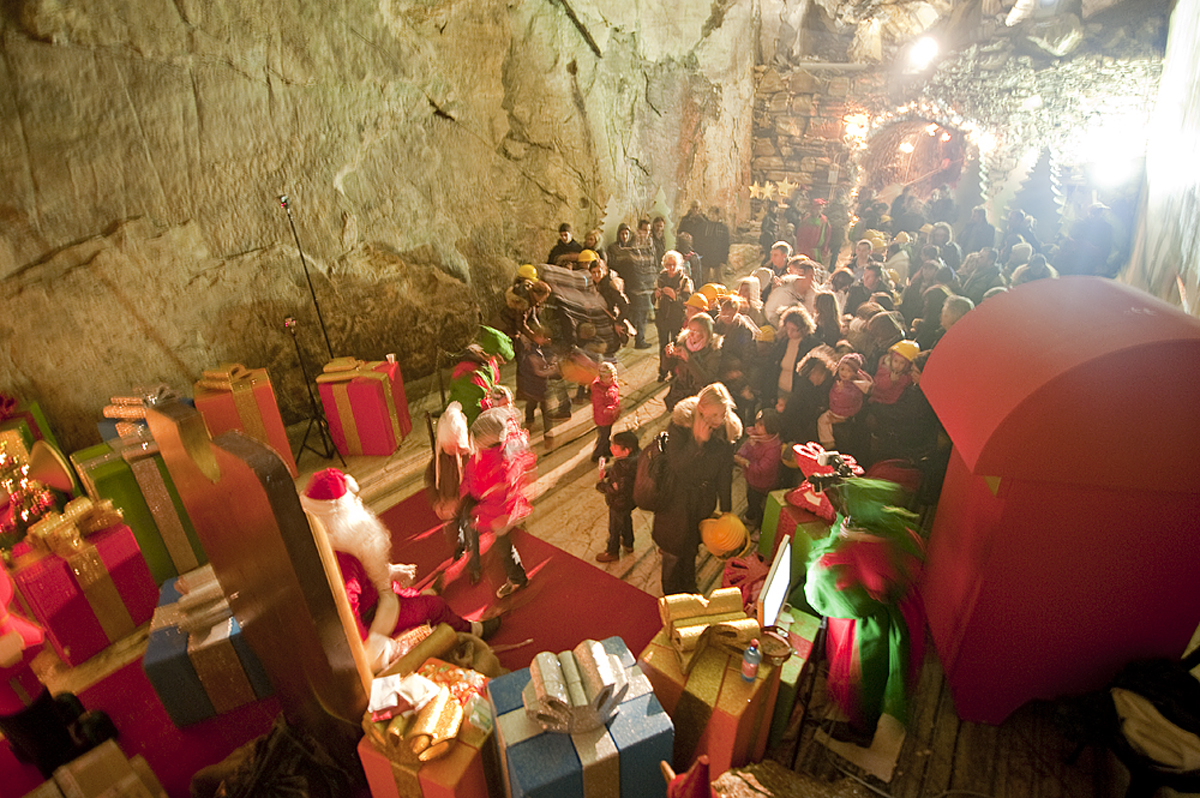 www.grottadibabbonatale.it
Once arrived in Ornavasso , visitors are welcome by Santa Claus ' toys trains that bring them at the entrance of the cave, then a 200 mts walk inside a tunnel takes them in the earth of the mountain where Santa Claus lives.
During the journey visitors meet gnomes and other Santa Claus assistants who sing, play and help Santa to build and pack toys so the overall experience is really extraordinary .
Santa Claus house is inside a beautiful park where it is possible to see reindeer and to visit the Christmas market where to buy art craft and nice product from the areas.
The Santa Clause Home can be visited every day till January 6th . From Geneva the easiest way is to go by train , the train leaves Geneva at about 7 a.m. and arrives at Domodossola at 10 a.m., from there a shuttle takes them to Ornavasso in 30 minutes and then via the Santa Claus trains visitors arrive directly to the cave.
www.grottadibabbonatale.it
Tickets price varies depending on the type of itinerary chosen, prices start at 15 Euro for kids above 3 years.
Important : booking in advance is required , although most dates are already full it's worth trying
Worth a full day trip!