This Antique Fair , the
Salon de la Brocante e de l'Antiquite'
it's one of my favorite not to miss appointments of the year, because it is easy to reach by public transport, it's small but at the same time full of interesting objects ranging from cheap and nice to high end ancient furniture. I also love the fact that it is open till late at night so you can go after working hours and last but not least, it is free!

copyright Ville de Carouge
The fair takes place in the Salle des Fetes of Carouge and lasts 4 days from February 26th till March 1st .
The full details are here below :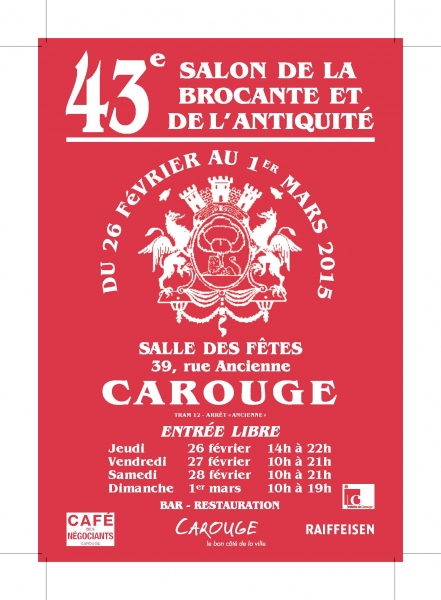 copyright Ville de Carouge