If you are in town this weekend , then I would suggest you to have a look at this event . The Tomato Festival ,
Fete de la Tomate
takes place every year and it's all around this great vegetable , it starts on Friday and will end on Sunday evening , in Place de la Sardaigne in Carouge , entry is free and the program of the 3 days shows a series of interesting activities to entertain the entire family members.
Children can learn to cook while adults take vegetable sculpture lessons , the event include farm animals exhibition, pony rides , circus workshops and so on.
On Sunday visitors can try the brunch or just enjoy the concerts of typical Chorus from the Alps; worth having a look !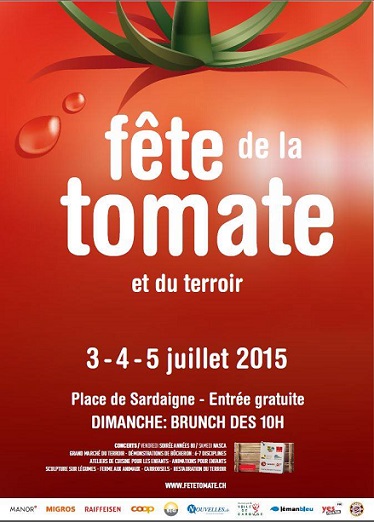 www.fetetomate.ch