If you are looking for a very special way to spend a long week end , or if you are already in the Liguria area, close to 5 Terre , then I would strongly advice you to visit Sarzana' s yearly antique market street fair called "La soffitta nella Strada"
www.gazzettadellaspezia.it
The fair takes place , as every year , in the beautiful narrow streets of the historical center of Sarzana, from August 6th till August 21st. Sarzana is a medioeval town located in liguria, 5-6 hrs driving from Geneva, between Genoa and Pisa.
The antique market is is a multi-faced market where you can find good bargains, vintage objects and very ancient furniture, jewelry, laces, clothes, carpets and much more....
copyright howtogeneva.com
The stalls open every day at 4 p.m. and close after midnight; the little town is full of history and very charming ; there are plenty of little restaurants serving the typical food of the area at very reasonable prices. My personal suggestion would be to go there at around 7 p.m. and sit in one of the trendy bars of the city center to taste an Italian aperitifs and to enjoy the crowded and colorful atmosphere.
If you are passionate about high value antique objects, then you should also visit the Antique National Exhibition that takes place in parallel to the street fair inside the beautiful medieval fortress the Fortezza Firmafede in the heart of town. The fortress was built by Lorenzo de Medici , the Magnificent in 1488 and it's by itself worth a visit!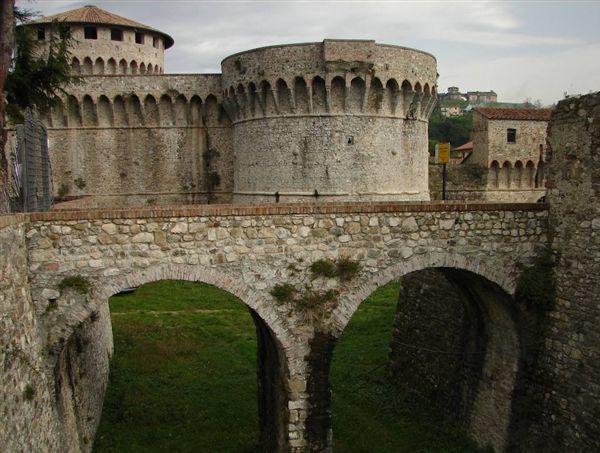 Fortezza Firmafede in the heart of Sarzana
Sarzana's night antique fair -copyright alessiocavarra.it
The area is plenty of interesting things to see, Pisa is 50 km away and the 5 Terre are 20 km far.
If you go to Sarzana,do not miss a visit to the
Gemmi Pastry shop
in the main pedestrian street, one of the most famous historical shop of the Region. From the pastry shop go upstairs and enjoy a dinner in the beautiful historical Loggiato restaurant